Back to Bert T. Combs Main Page
This statue was a project by the people of Prestonsburg, KY. The Appalachian Heritage Alliance was involved only as one of the sponsors who donated the artwork and molds from the first statue. We offer this page as a show of support.
Two identical statues honoring Governor Bert T. Combs were dedicated on April 20, 2007. Following are pictures from the ceremony in Prestonsburg, KY.
---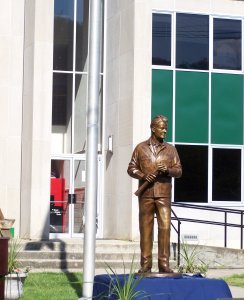 Floyd County Courthouse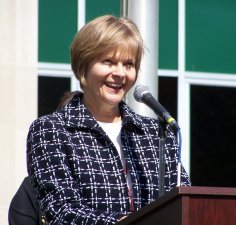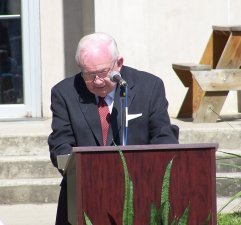 Lois Combs Weinberg Mr. Fontaine Banks, Chief of Staff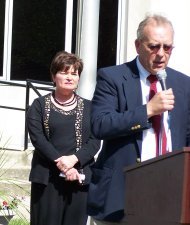 Chief Judge Sara Combs, Bill James Tommy Combs, Lois
---
The Unveiling at Prestonsburg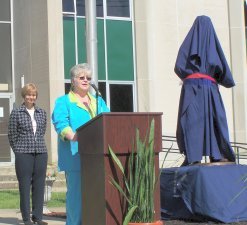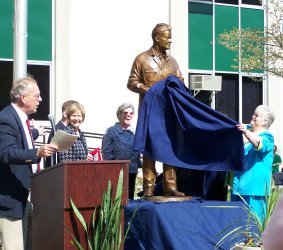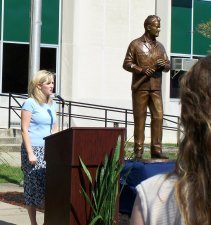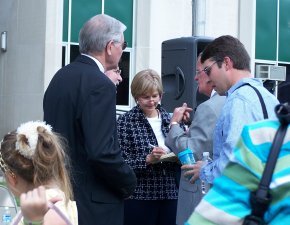 ---