The Appalachian Heritage Alliance grew out of the Wolfe County Arts Association that was formed in 1989. We are located in one of the poorest regions of the United States and in one of the most politically insignificant counties in Kentucky. We have put our limited resources to very good use. Our one employee usually works full time on a part time, or less, or less than that, salary. As with many non-profits during the current economic downturn, we are struggling to survive.
Following is a list of projects and programs from our twenty years serving the region.
---
Primary Programs
Arts in Education: For detailed information, please see the "History of Events - Arts and Education" page.
Arts in the Community: For detailed information, please see the "History of Events - Community" page.
---
Special Projects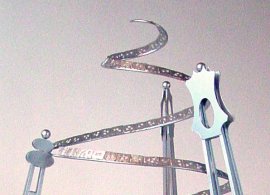 Eastern Kentucky Heritage Monument: An economic development project cleverly designed as a world-class piece of public art that will act as an economic engine to benefit all of Eastern Kentucky. Extensive information on its own page on this website.
---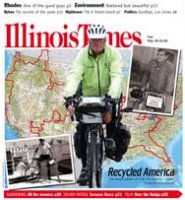 Ride, Joe, Ride! Rediscover Bicycle America. A sixteen month bicycle/education adventure that followed the second 14,000-mile bicycle trip across America by Mr. Joe Bowen. Joe is recognized as the first person to extensively tour the United States on a bicycle. A daily web update allowed students to follow him on-line as he brought "America's Story" to the students. Joe also holds the world record in long distance stilt walking. He stilt walked over 3,000 miles to break the record and then continued to completely cross the country - from Los Angeles to New York. The purpose of the stilt walk was to raise money for Muscular Dystrophy research. Extensive information is on this website on its own page. It's quite a story.
---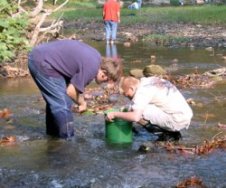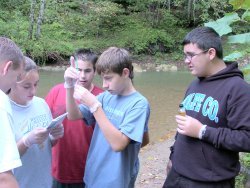 Red River Student Stewardship Project: The Kentucky River Authority, in partnership with Friends of the Red River, supported two projects benefiting the biology education of area high school students. In the first year of the three year program, biologist Kim Feeman coordinated hands-on field experiences to the biology classes at Powell County High School. The proposal included 3 trips to the Red River with various biologists and one trip to Frankfort to tour the Center for Mollusk Conservation. Wolfe County students joined the project the next year and Menifee County students were added the third year. Students from all three counties bordering the nationally designated "Wild and Scenic" Red River learned stewardship of a national treasure located in their own back yard.
---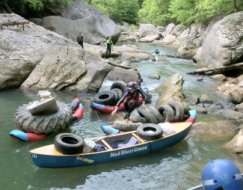 Red River Clean-Up: Our second project with Friends of the Red River and the Kentucky River Authority is to help with expenses in the cleaning of the Red River. Spearheaded by Mr. Russ Miller, volunteers have cleaned the Red River for twelve years. Hundreds of old tires and innumerable bags of trash have been removed. This grant will enable the Friends of the Red River to extend their project to clean ten more miles of the Red River and to purchase rafts to pick up more of the solid waste in the future. Both of these projects have a huge impact on preserving the beauty of our environment, an important part of our Appalachian heritage. More information is available on the "Red River Clean-Up" page of this website.
---
Red River Gorge National Scenic Byway: The Appalachian Heritage Alliance is working with Southern and Eastern Kentucky Tourism Development Association (SEKTDA) to beautify the Red River Gorge area. The Appalachian Heritage Alliance has assisted in distributing thousands of Redbud Trees made available through SEKTDA. Students from all of the Wolfe County Schools have planted trees at their schools and in the community. This initiative, supported by Congressman Hal Rogers, will have Redbuds blooming throughout Eastern Kentucky. A Redbud festival will jump start the tourist season in the near future.
---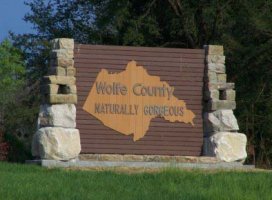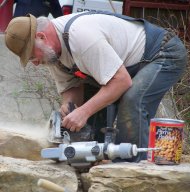 Mountain Parkway Trails Corridor: The AHA is working with five surrounding counties to improve tourism in the region. The corridor is part of TOURseky (SEKTDA), located in Somerset, KY. Special thanks goes to Congressman Hal Rogers for his support of this program. The corridor team helped fund the "Welcome to Wolfe County" sign. Bernie Lancette is the hero of this saga. The red tape he negotiated as well as the construction itself was truly heroic. Other beautification projects include a gazebo, wayside signs, and painting the buildings in town. The Corridor is also a primary sponsor of the Eastern Kentucky Heritage Monument.
---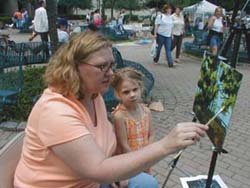 Appalachian Outreach: The Appalachian Heritage Alliance joins with organizations throughout the region to provide cultural arts and educational programs. Our first "on the road" Appalachian Heritage Festival, a partnership with the University of Kentucky Appalachian Center and the Lexington Public Library was held in Lexington's Triangle Park. Artists, musicians, storytellers and crafters shared their talents with an enthusiastic public. Other libraries have expressed interest in having a similar festival. Appalshop orchestrated a reenactment of Robert Kennedy's historic 1968 trip through Eastern Kentucky. Robert Kennedy held a senate hearing in Vortex, Kentucky, in Wolfe County. The Appalachian Heritage Alliance was proud to be partners in this wonderful event. The project received national media attention.
---

Coping with Change through Creativity and Healthy H' Art: Through a partnership with Kentucky Foundation for Women, The Appalachian Heritage Alliance is providing two programs centering on women's health issues. Crafts, painting, writing, movement, and exercise classes are offered to women to encourage creative outlets for coping with change and staying healthy.
---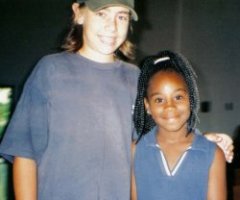 "Where Art Meets Ed" A week-long Teacher In-Service Arts and Humanities program held at Hazel Green Academy for five years. Teachers, artists, and students joined in an all consuming art experience in a wide variety of arts disciplines. Evening performances were open to the public. The concept was the brainchild of Mr. Robert Gipe. An important aspect was the relationship and ensuing friendships between the African-American inner-city students from Louisville and the white Appalachian students. This project truly changed lives for the better. Appalshop, Afumba, Foothills Artists and the Wolfe County Arts Association were partners in the effort.
---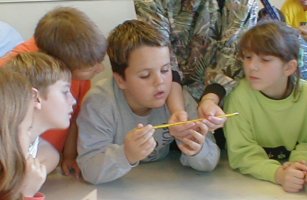 "Hands-On Science Day" for fourth grade students (three annual two-day events, twenty-four workshops per day) with University of Kentucky Professor Joe Straley and his "Physics Petting Zoo," Mike Lewis, from the National Weather Station, Geology with the Prestonsburg Science Center, Chemistry with Don and Michelle Jessup. We served all the fourth graders in several counties by providing over one hundred different, individual hands-on science experiments. This was a marvelous learning event.
---
Swift Creek Arts and Crafts Gallery: For more information, please see the "Swift Creek Gallery" page.
---
Swift Creek Quilters: For more information, please see the "Swift Creek Quilters" page.
---
Appalachian Circuit Writers Project: For more information, please see the "Appalachian Circuit Writers" page.
---
Governor Bert T. Combs Statue Project: Two life-sized statues (and a third on the way)commemorating the legacy of Governor Combs. For more information, please see the "Governor Bert T. Combs Statue Project" page.
---
Information on many other Projects and Programs can be found on the "Arts and Education", "Arts and Community", and "Learning Center" pages of this web site.
---
General Programs
by the numbers

Artists in the Schools:
75 groups / 160 performances.
37 individual artists / 183 performances or workshops.
Artists in the Community:
73 groups / 95 performances.
77 individual artists / 129 performances or workshops.
(does not include Music in the Park artists or performances)
Educational Field Trips at the Academy:
Served 8,000 students from 34 schools, seven counties. 44 field Trips. 42 professional performances. 271 student workshops.
Speakers, Lectures, Chautauqua:
18 events.
Art Retreats:
35 retreats / 18 artists
Spiritual Retreats:
25
Art Classes and Workshops:
47 different events. From one time class to on-going weekly.
Health Related Projects or Classes:
8. From one time class to on-going weekly.