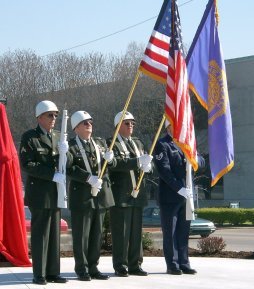 Musicians Jessica Begley-Hall and Shefton Kash Presentation of the Colors by American Legion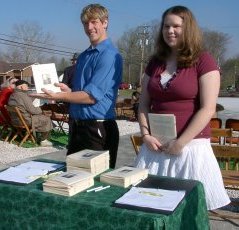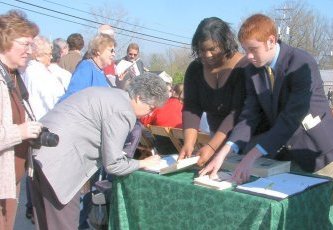 Powell County High School Class Officers welcome guests, distribute souvenir programs, and help with the guest book. Thanks Matt, Lyndsay, Tracy, and Jerrett.
---
Guests of Honor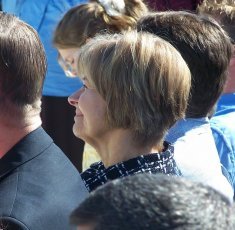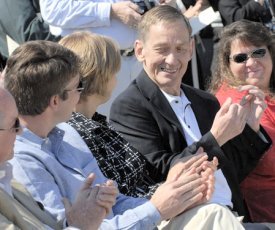 Lois Combs Weinberg, daughter of the Governor Tommy Combs, the Governor's son
---
Master of Ceremony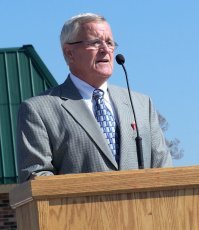 Mr. Joe Bowen, the driving force behind this project
Speakers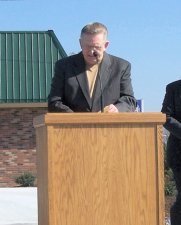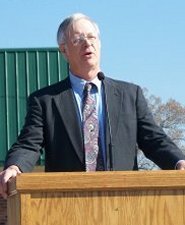 Rev. Larry Mullins offers the Invocation and Mr. David Musser from the Appalachian Heritage Alliance welcome the guests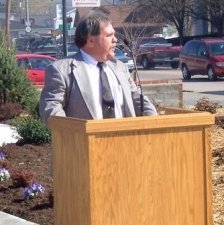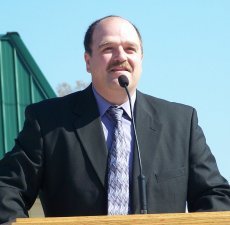 Mr. Dale Allen, Mayor of Stanton, and Mr. Darren Farmer, Powell County Judge Executive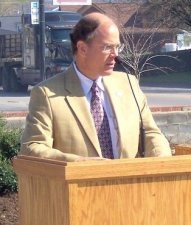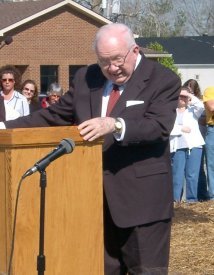 Mr. Joe Graviss from Versailles and Mr. Fontaine Banks, Chief of Staff for Governor Combs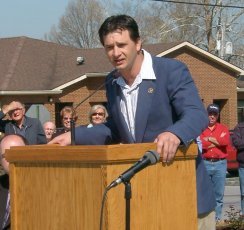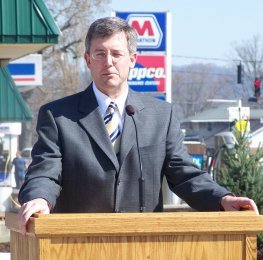 State Representative Richard Henderson and Mr. Stan Cave, Chief of Staff for Gov. Ernie Fletcher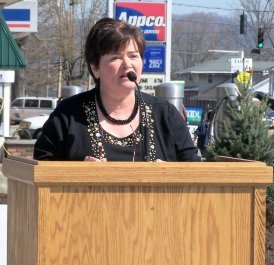 The Honorable Sara Walter Combs, Chief Judge of Kentucky Court of Appeals
---
Voices of the Future
Students from Powell, Menifee, and Wolfe Counties honor Governor Combs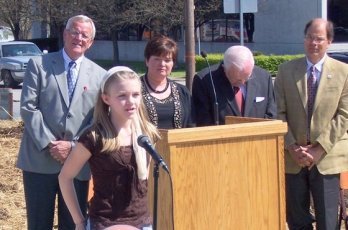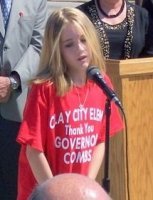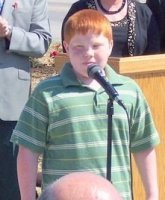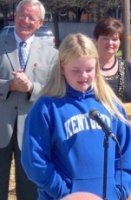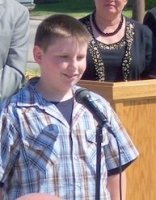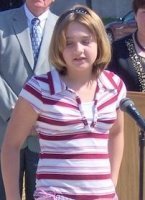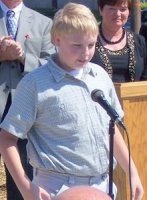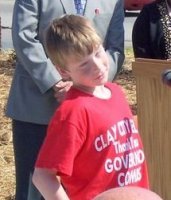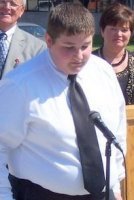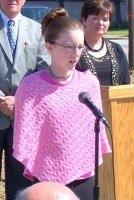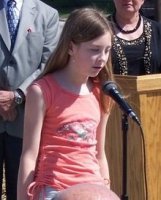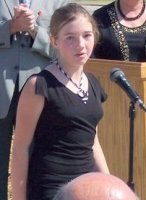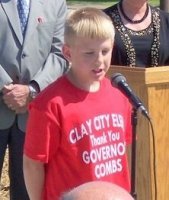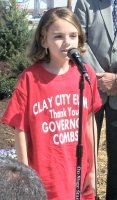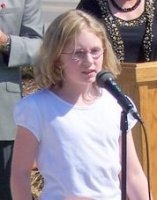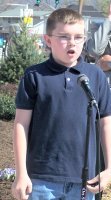 Thank you, Governor Combs!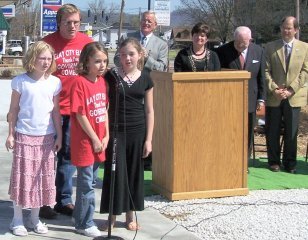 ---
Powell County High School Band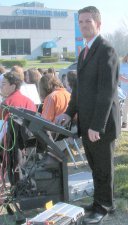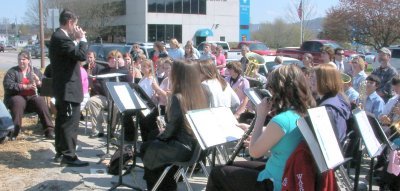 The excellent Powell County Band under the direction of Mr. Mike Estep
---
The Unveiling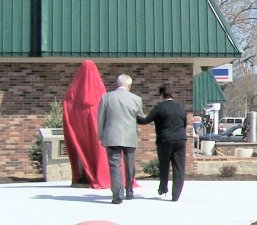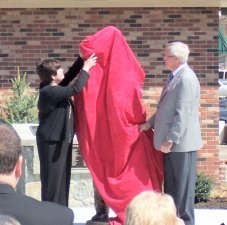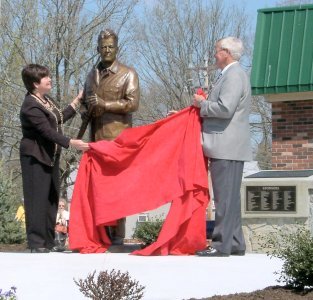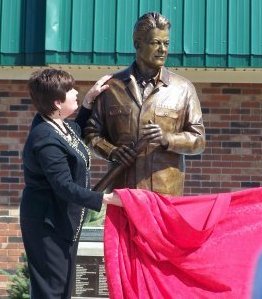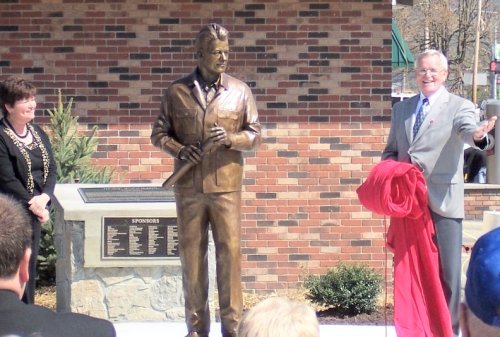 ---