In the Studio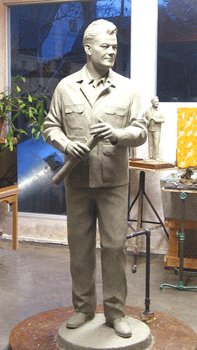 The statue is commissioned to Kentucky sculptor, Raymond Graf. The picture (left) is of the full-sized working model. The rolled paper in the Governor's hands represents the plans for the Mountain Parkway that was later named in his honor.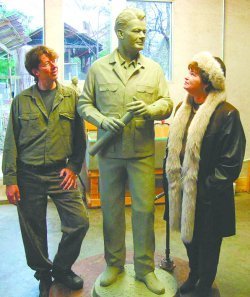 Artist Raymond Graf hosted a viewing of the statue for Judge Sara Combs, widow of Bert T. Combs, for her approval before it was sent to the foundry to be bronzed. Sara was very pleased with the results of Raymond's work.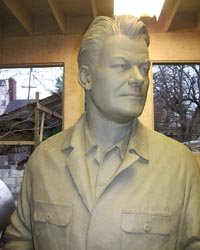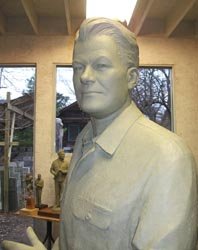 Two views of the model.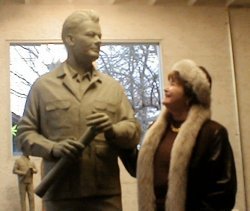 The judges Combs.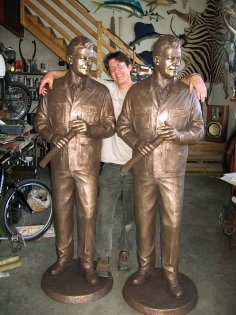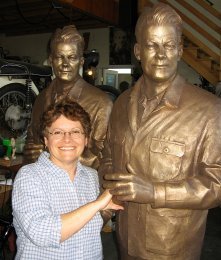 Raymond with two finished statues. Barbara Bowen visits the studio.
---
At the Site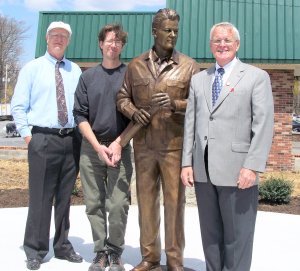 David, Raymond, Bert, and Joe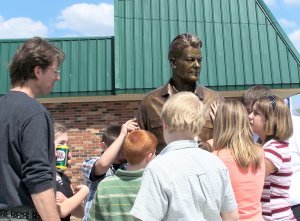 Raymond commented on how children will naturally explore the sculpture by feel and touch, which is perfectly acceptable, while adults will usually just observe it from a distance.